SCJ Markets - SafeAuto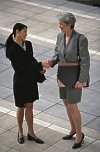 The SCJ SafeAuto program offers you a market with broad driver acceptability. This program brings just what you need to be profitable in nonstandard auto and you'll have the confidence you require from a respected underwriting manager.
Highlights:
15/30/10 and 15/30/5 liability limits
All license status OK

CA & Out of State licenses
Matricula Consular
Foreign licenses
No license
Expired, suspended, revoked licenses
Permit drivers

Excluding named insured acceptable
$500, $1,000 and $2,500 deductibles for physical damage

Named operator physical damage
Double deductible first 30 days of policy, when adding vehicle or coverage

1, 3, 6, and 12 month policy terms to include installments
Nonowner
Discounts
Good Driver discount
Multi-car discount
Renewal discount after 6 months with SafeAuto
Good Student discount
Mature Driver discount
Drinking Driver Awareness discount
SCJ Features:
More than 40 years of service to producers
www.scjins.com

Endorsements
Policy inquiry
AutoPay
Insured payments
Document upload
Reprint an AutoApp
Void an AutoApp
AutoDocs
Broker commission statements
View lapsed policies
View EFT transactions
You're not an SCJ Producer? Click here to see how easy it is.
License No. 0551213
Copyright © 2000 SCJ Insurance Services All rights reserved.

Home | Active Producers | Consumers | About SCJ

Directory | Become a Producer | Markets
SCJ Advantages | Employment | Insurance Sites